There are two portal entrances that unlock on alternating days. Both are open on Sunday. Unlocks at Team Level 14.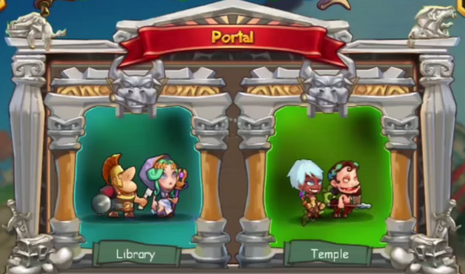 Drops XP items. Unlocks Monday, Wednesday, Friday, and Sunday.
Stage III
Edit
NB: More drops than Stage II
Stage VI
Edit
Drops items that can be sold at the Merchant, Bazaar or Area 51 for gold. Unlocks Tuesday, Thursday, Saturday, and Sunday.
Stage III
Edit
NB: more drops than Second Stage
Stage VI
Edit